Each of our doctors have a passion for performing dentistry; it truly shows with the way they treat their patients daily, within the practice and within the community.
Each doctor on our team has an incredible dedication to continuing education to provide our patients with the most modern and proven techniques in dentistry. They are both active members of the American Dental Association and the Iowa Dental Association. Dr. Brad and Dr. Maranda are active members of the Des Moines District Dental Society.
Dr. Brad and some of our dental team travel to El Salvador on an annual basis to provide dental and medical care for patients in rural and underserved communities with other dental and medical teams. In the past, some members of our dental team have participated in the Iowa Mission of Mercy, providing dental treatment to underserved populations regardless of income or dental history.
---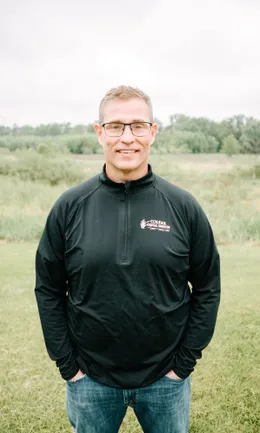 Dr. Brad Hagarty, DDS
Dr. Brad was born in Iowa City and was raised in the Colfax area. He graduated from Colfax-Mingo High School, received his undergraduate degree from the University of Northern Iowa and attained his doctor of dental surgery (DDS) degree from the University of Iowa-College of Dentistry. Dr. Brad performs nearly all dental services, including 3rd molar (wisdom tooth) extractions with IV sedation, as well as cosmetic procedures. Dr. Brad is currently an adjunct at Broadlawns Medical Center-Dental Clinic in Des Moines, teaching senior dental students during their rotations outside of the University of Iowa dental clinics.

Dr. Brad has been a proud resident of Colfax for more than 20 years and he is quite happy to say his three children were raised in a wonderful community. Dr. Brad is an active supporter of the community and is involved in many local activities within the city and school system. In his spare time, Dr. Brad enjoys hunting, fishing, spending time with his family, woodworking, and cheering on the Hawkeyes.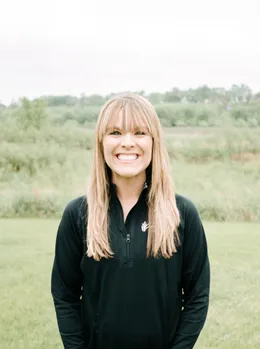 Dr. Maranda Bissell, DDS
Dr. Maranda was raised in Colfax and graduated as valedictorian at Colfax-Mingo High School. She received her undergraduate degree in Kinesiology from Iowa State University in 2009 and her DDS degree from the University of Iowa-College of Dentistry in 2013. During dental school, she was the recipient of the Academy of Esthetic Dentistry-Student Award of Merit, which awards a senior dental student for the pursuit of excellence in the field of esthetic dentistry. Dr. Maranda performs nearly all dental services and stays up-to-date on the latest dental procedures and techniques.
Dr. Maranda strives to help create and maintain a healthy, beautiful smile to help increase patients' confidence in themselves, and to help alleviate dental pain and reduce dental anxiety.
In Dr. Maranda's spare time, she enjoys spending time with her family, including her husband, Scott, and daughter, Eastyn, cheering on the Cyclones, trout fishing, camping, hiking, and playing slowpitch softball.