Kenzie, Dental Hygienist
Kenzie - Bio coming soon!
Sarah, Dental Hygienist
Sarah grew up, and currently lives in Baxter. She received her degree and license from DMACC in 2011. She chose her career in dentistry to be able to establish relationships with patients, and help them with her smile. Sarah is married to Jordan. They have a daughter Kaitlynn, and a son Maddox. In her spare time, she enjoys spending time with her family and friends, crafting and decorating her home, and cheering on the Hawkeyes. Sarah also loves everything Christmas!
Jennifer, Dental Hygienist
Jennifer is a dental hygienist and a Colfax native. She received her degree and license from DMACC in 2011, and has been a member of our team since graduating. She chose a career in dentistry because she wanted to provide a service for others. She enjoys getting to know her patients and helping to make their dental experience a positive one. Jennifer is married to Doug and they have two sons, Tucker and Cody. In her spare time, she enjoys spending time with her family, reading, cooking, and cheering on the Cyclones.
---
Brenda, Dental Hygienist
Hygienist Brenda grew up in Prairie City and attended PCM High School. She went on to Des Moines Area Community College for her Dental Hygiene Degree. A Fun Fact about Brenda: She has never had a cavity!

Brenna, Dental Assistant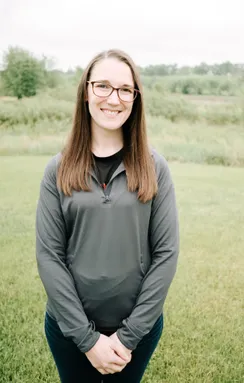 Brenna grew up in Runnells, Iowa and currently lives in Colfax, Iowa. She attended Southeast Polk High School and went on to attend Des Moines Area Community College where she earned her Registered Dental Assistant Degree in 2011. Brenna & her husband Derek have one daughter, Piper. Some of Brenna's favorite things to do outside of being a dental assistant are knitting, crocheting, and playing card games with her family. Brenna also loves traveling and has traveled all over the United States and also to Spain, Ireland, and Scotland.
---
Jill, Patient Care Coordinator & Dental Assistant
Jill is a Colfax native and Colfax-Mingo graduate. She graduated from the DMACC Dental Assisting Program in 2000 and enjoys making patients feel at ease while in the dental chair. Jill lives in Colfax with her husband Kenny, twin sons Konner & Kaden and daughter Karlee. She enjoys attending all of kids' games and activities, baking, and cheering for the Cyclones!
Missy, Dental Assistant
Missy has been an assistant since 2004. She moved to Colfax in 2007 when she met her husband Adam. Together they have two young daughters that keep them very busy. Missy loves spending time outdoors with her family fishing, riding bikes, gardening and helping her husband farm. Missy's favorite part of her job is getting to help people smile again.
---
Courtney, Patient Care Coordinator & Dental Assistant
Courtney is a Colfax native, and attended Colfax-Mingo Schools through graduation. She received her license in dental assisting from DMACC and a BA in Human Service from Buena Vista University. Courtney has been with Colfax and Prairie City Dental Services since 2005, first as a dental assistant and currently as the patient care coordinator for our Prairie City office.
She and her husband Brian have three children together: Emmalyn, Lucas and Coraline. When she isn't at the office, you can find Courtney reading, chauffeuring her kids to their activities, or kayaking and hiking with her family at Quarry Springs.
---
Jessica, Dental Assistant
Bio coming soon!
Lexie, Patient Care Coordinator
Lexie grew up in Eagle Grove, Iowa. She graduated high school in 2015 and moved to Colfax in 2020 with her husband Tyler. Lexie likes to travel and spend time with her friends and family in her spare time. She also likes to golf with her husband and watch new shows on Netflix!